Each summer a team of students funded by various programs (including Urban Green Team and Take Pride Winnipeg!) work hard to ensure that the West End looks its best. The team plants and maintains floral displays, pick up litter, performs minor repairs to street furniture and assists with graffiti removal as needed. They also assist at several community events and festivals, painting faces, creating balloon animals and participating in children's activities and games.
All banner designs contain cohesive elements to them, but serve to distinguish unique areas with a fresh look and message.
Gateway banners hang from hydro poles along Portage Avenue, welcoming westbound visitors to the West End. The banners, in hues of green and blue, highlight the area's large residential base, green space and its open feel.
Four banner designs hang on light standards along major West End streets. The designs highlight one of four phrases related to our area's assets: Commerce, Cuisine, Culture and Community. The BIZ website address is also prominently displayed on the banners.
An additional set of banners promote Central Park and feature an image of the refurbished Waddell Fountain on them. They are installed in the vicinity of Central Park.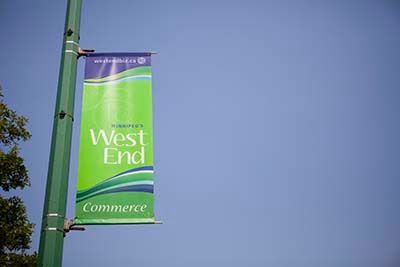 Over 300 curbside planters and 50 hanging baskets, filled with grasses and many plant varieties, are on display each summer. They add colour, vibrancy, and a sense of warmth to Winnipeg's West End. Under this program the planters are owned by the BIZ and distributed throughout the area. Businesses can choose to look after the planters themselves or have the BIZ do it for them in exchange for a flat fee.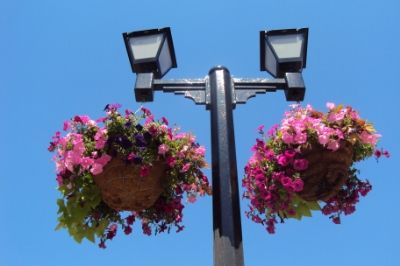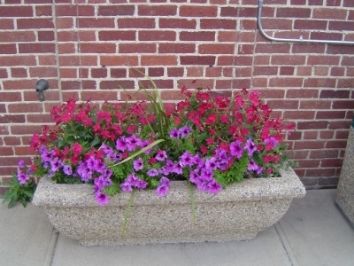 Information Kiosks (bulletin boards) were installed throughout the Spence neighbourhood. The kiosks provide on-street space for area businesses and residents to advertise, post information related to product sales, service promotions and upcoming community events. The kiosks provide a great alternative to the practice of posting notices on hydro poles. Maintenance staff and Patrol members are responsible for routinely removing outdated information.