Le Burger Week is back and these West End restaurants are cooking up something special for you. This year, the theme for Le Burger Week was plant-based. We have put together a quick guide that features all of the burger entries in the West End.
Bistro on Notre Dame
Melt
784 Notre Dame Ave, Winnipeg, R3E 0L9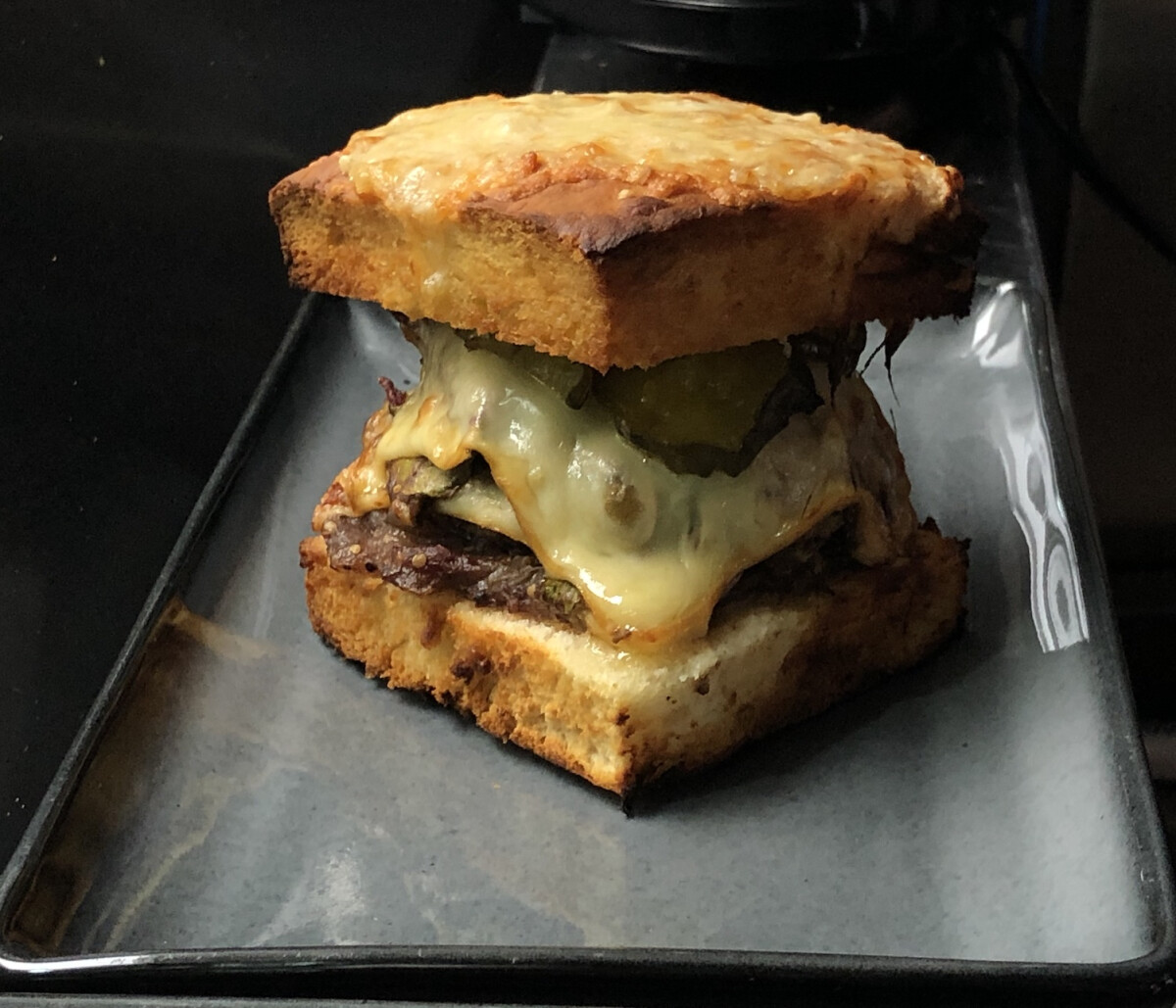 Bistro on Notre Dame offers their special burger on both a regular 100% Iron head bison with duck bacon or a mushroom lentil patty. The burger includes smoked gouda, Carolina braised Swiss chard, cranberry + tomatillo relish, Aunt Cecille's bread + butter pickles in house made bannock and finished croque monsieur style.
Learn more here: https://leburgerweek.com/restaurants/bistro-on-notre-dame/melt/winnipeg-784-notre-dame-ave
Feast Cafe Bistro
The Smoke Signal
587 Ellice Ave, Winnipeg, R3B 1Z7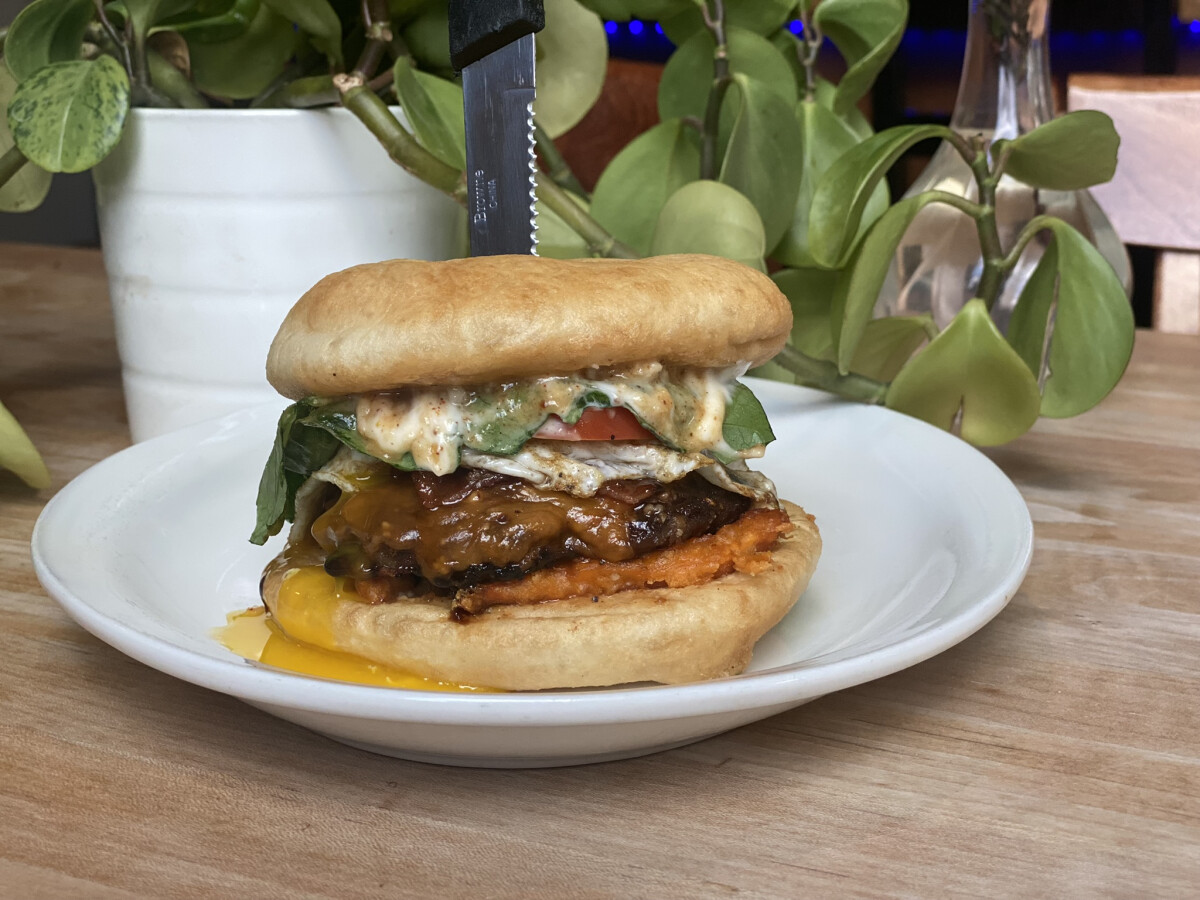 This hand pressed Mb bison patty comes with whipped feta chipotle aioli, maple bacon, sharp Bothwell cheddar, fried egg, pickled onion & sweet potato crisps, tomato & lettuce all on a house made bannock bun! AND you can sub the regular patty for a corn and bean (and remove the bacon) to make it vegetarian friendly.
Learn more here: https://leburgerweek.com/restaurants/feast-cafe-bistro/the-smoke-signal/winnipeg-587-ellice-ave
Khao House
The Beyonder
625 Portage Ave, Winnipeg, R3B 2G4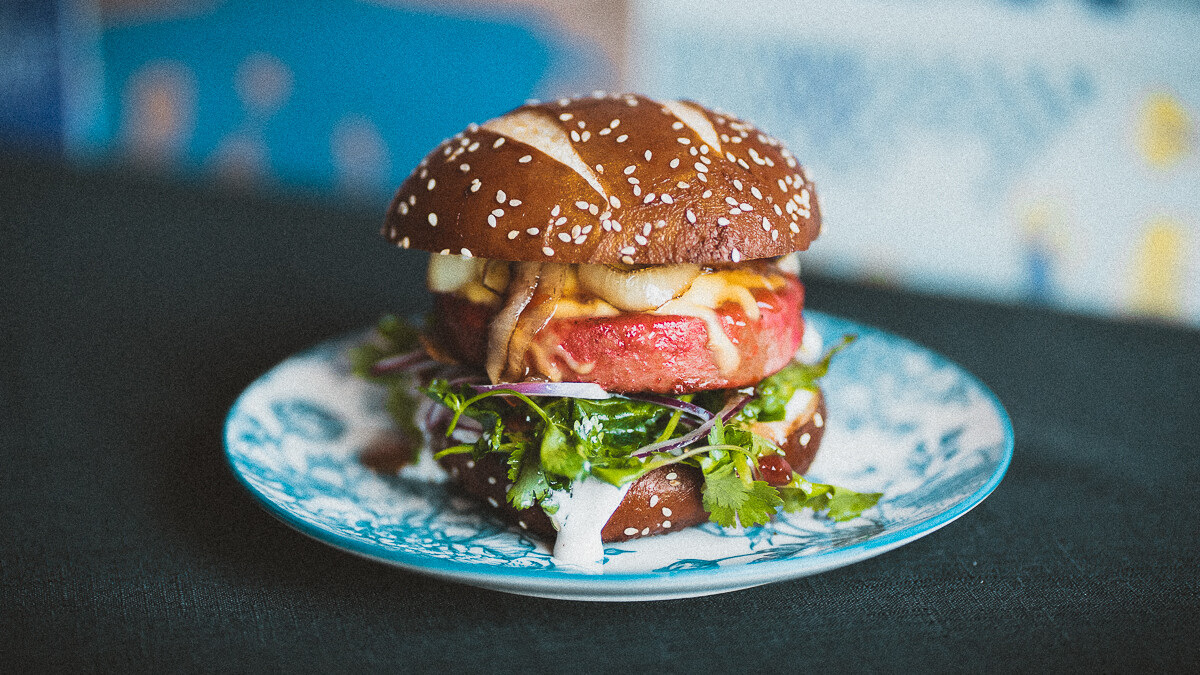 The Beyonder patty is made of beets, chickpea, oatmeal and red bean w/ miso yogurt sauce, caramelized onions, chili-orange marmalade, cilantro salad, "cheese", and pretzel bun. This is one you won't want to miss!
Flea Whiskeys
Kiwi Burger
601 Erin St, Winnipeg, R3G 2W1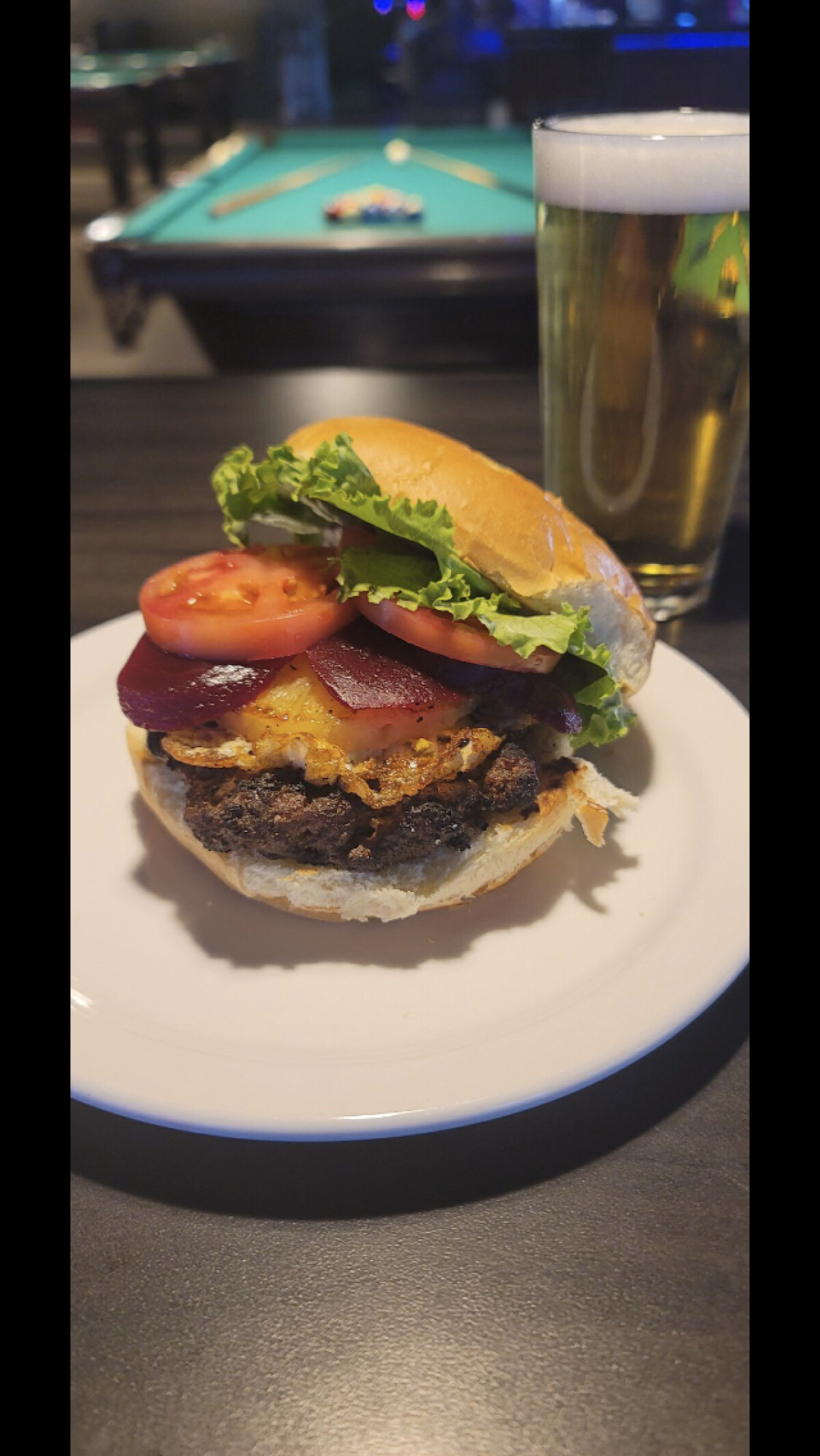 Flea Whiskeys might sounds simple but the flavours are far from simple. Their house made patty topped with beet, pineapple and fried egg will have you coming back for seconds.
PVG Street Eats at Barn Hammer Brewing
The Golden Hour
595 Wall St, Winnipeg, R3G 2T5 MB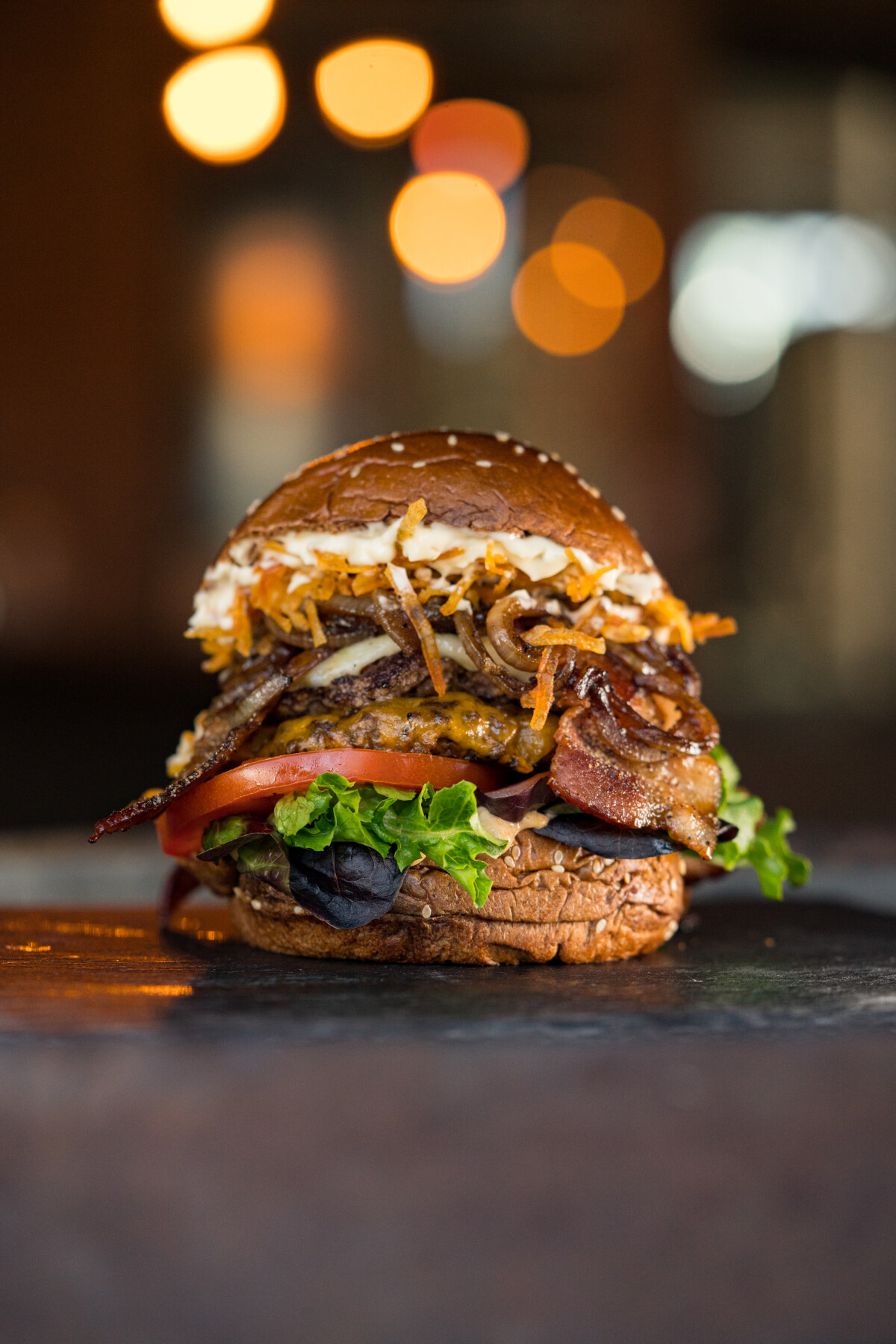 The PVG Street Eats food truck will be setting up shop at Barn Hammer Brewing during Le Burger Week. Their specialty burger includes a Double Smash Patty (2x 3oz All Beef Chuck) With Cheddar & Monterey Jack Cheese, Hickory Smoked Peppered Bacon, Jack Daniel's Whiskey & Sugar Glazed Onions Sautéed In Garlic & Herb Butter, Thin Crispy Butter Frites, Baby Purple & Green Lettuce Mix, Vine Ripe Tomato, White Truffle Aioli & Black Garlic Aioli Sauces. Comes On A Custom Burnt Sugar Potato Bun!
Learn more: https://leburgerweek.com/restaurants/pvg-street-eats-at-barn-hammer-brewing/the-golden-hour/winnipeg-595-wall-st
Little Nana's Italian Kitchen
Nana's Chicken Parm
810 Beverley St, Winnipeg, R3E 2A6
**Please note: Little Nana's Italian Kitchen had to close due to a maintenance issue, please check if they have reopened before going.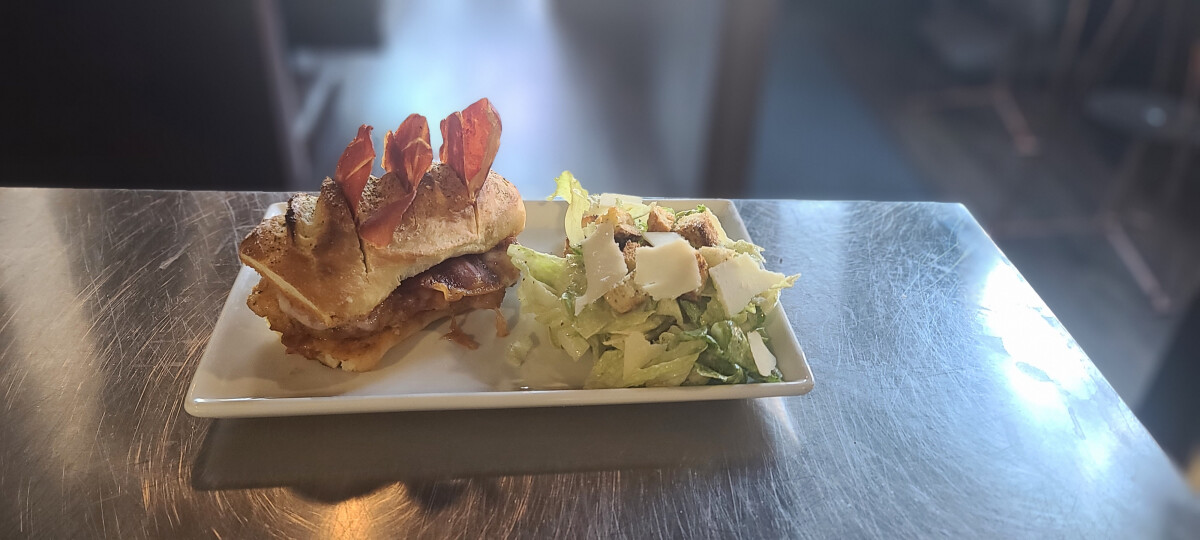 Little Nana's Italian Kitchen is taking their famous chicken parm but with a twist. Made with chicken breast, marinara, provolone and prosciutto then served on our homemade bread!
Learn more here: https://leburgerweek.com/restaurants/little-nanas-italian-kitchen/nanas-chicken-parm/winnipeg-810-beverley-st
Vote for your favourite burger today!